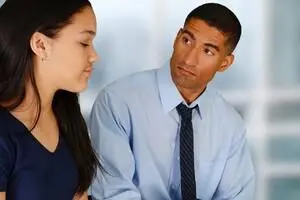 Mental health services are woefully undfer-funded, both nationally and in Illinois. At a time when demand for mental health services is increasing, cuts to mental health funding nationally have totaled nearly $1.6 billion over the past six years. Since 2009, Illinois has reduced funding for community based mental health services by $113.7 million. As a result, over 70,000 Illinois residents have lost access to mental health services. It is estimated that in Illinois only
19% of persons in need of mental health care will receive the treatment they need. In the meantime, suicides and drug overdoses have increased dramatically, our courts and jails overflow with individuals who need mental health treatment, and children and families struggle to find the help they need.

Cicero Family Service is 501(c)3 private, non-profit organization. Our mission is to provide acess to high quality mental health care for vulnerable, underserved populations, including low income families, persons with serious mental illnesses, children, and minorities.

If you would like to make a donation to help support our mission, please click on the link below. You will be taken to a secure website where you can make a donation online using your credit card or PayPal account.

Of course, donations can always be made the traditional way by sending a check to:

Family Service and Mental Health Center of Cicero
5341 W Cermak Road
Cicero, IL 60804

THANK YOU FOR YOUR SUPPORT!